CodingBobby | Tea Machine
This is an idea of a brewing machine that lifts the teabag out after a set time.
I want it to be controlled with some kind of interface where the input is done either via buttons or a dial knob. The visual output could be realised with a segment display or an array of LEDs.
Below is a first sketch of how I want it to look like.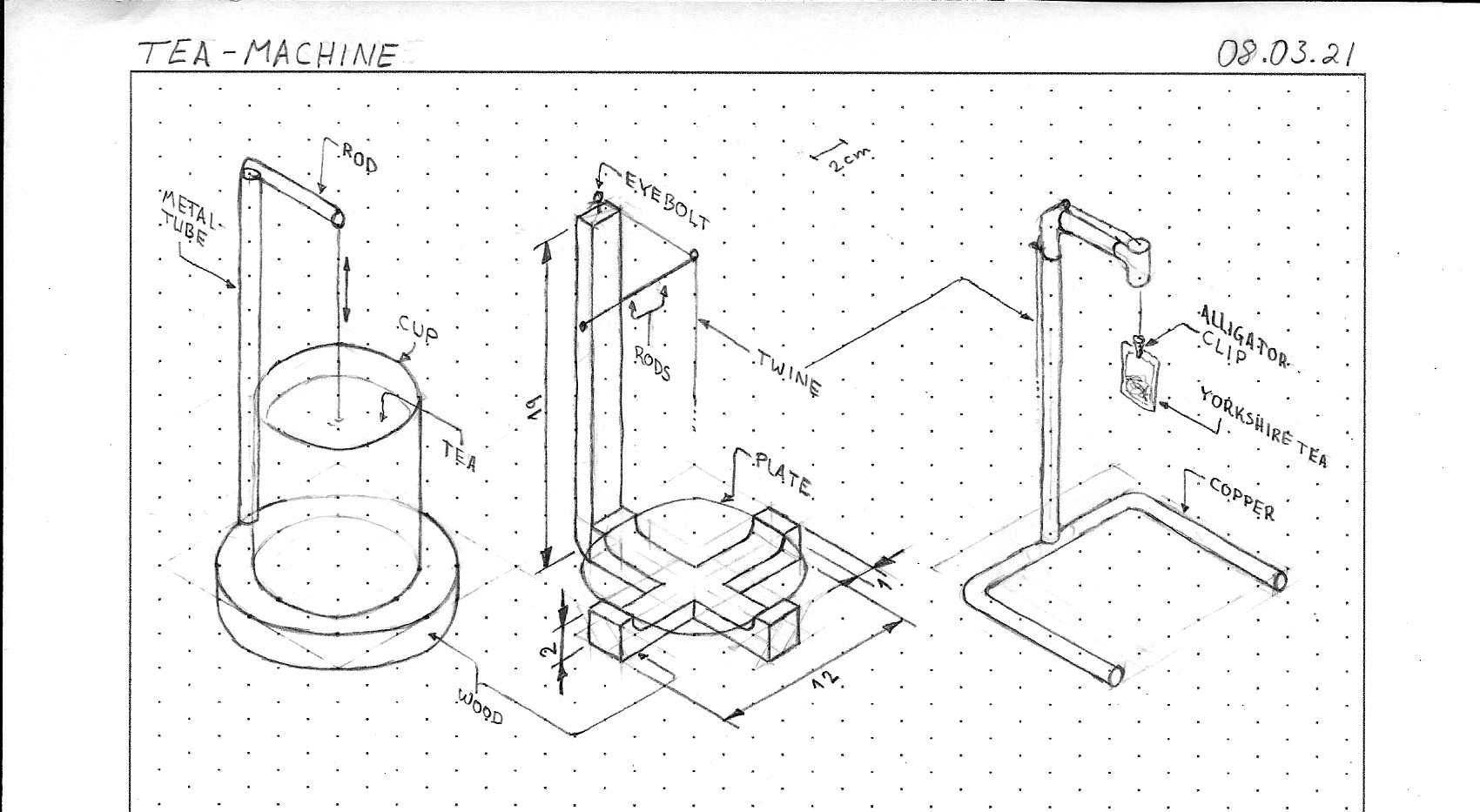 ---